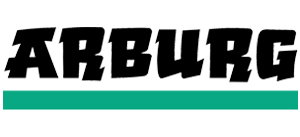 ARBURG is one of the leading global manufacturers of injection molding machines for plastics and the relevant additional equipment. As a globally operating company, ARBURG is represented by its own organizations in 23 countries at 31 locations and by trading partners in more than 50 countries and has contributed significantly to developing the injection molding of plastic parts, including for specialized applications.
Toshiba - Since its establishment in 1938 as a heavy machine tool manufacturer, Toshiba Machine has evolved into a diverse business comprised of approximately 48 regional companies and offices supplying global markets with injection molding machine, machine tools, die casting machines, extruders, robotics, and high-precision machines. With this new beginning Toshiba Machine will honor the values it was founded on as Shibaura Engineering Works.
Milacron - From 6 to 6,000 ton clamp capacities, Milacron offers you the widest range of injection molding machines. Choose from all-electric, servo or hydraulic machines with a full range of plastics processing technologies, including multi-component and co-injection. Milacron hydraulic injection molding machines have a smaller footprint with increased energy savings. Using 10% to 20% less floor space than comparable machines, the Maximas deliver highest part productivity, part quality and operational profitability.
Jedlick Molding has been molding plastic components since the early 60's. Our experience in molding high-engineering grade and commodity grade thermoplastics is as extensive as the list of resins we currently process.